Two days! That is how long it took to install this  Modulo solution in Papendrecht, The Netherlands. Modulo just completed the installation of one of its solutions ( 80 modular elements) in just 2 days!  The installation occurred in Papendrecht, The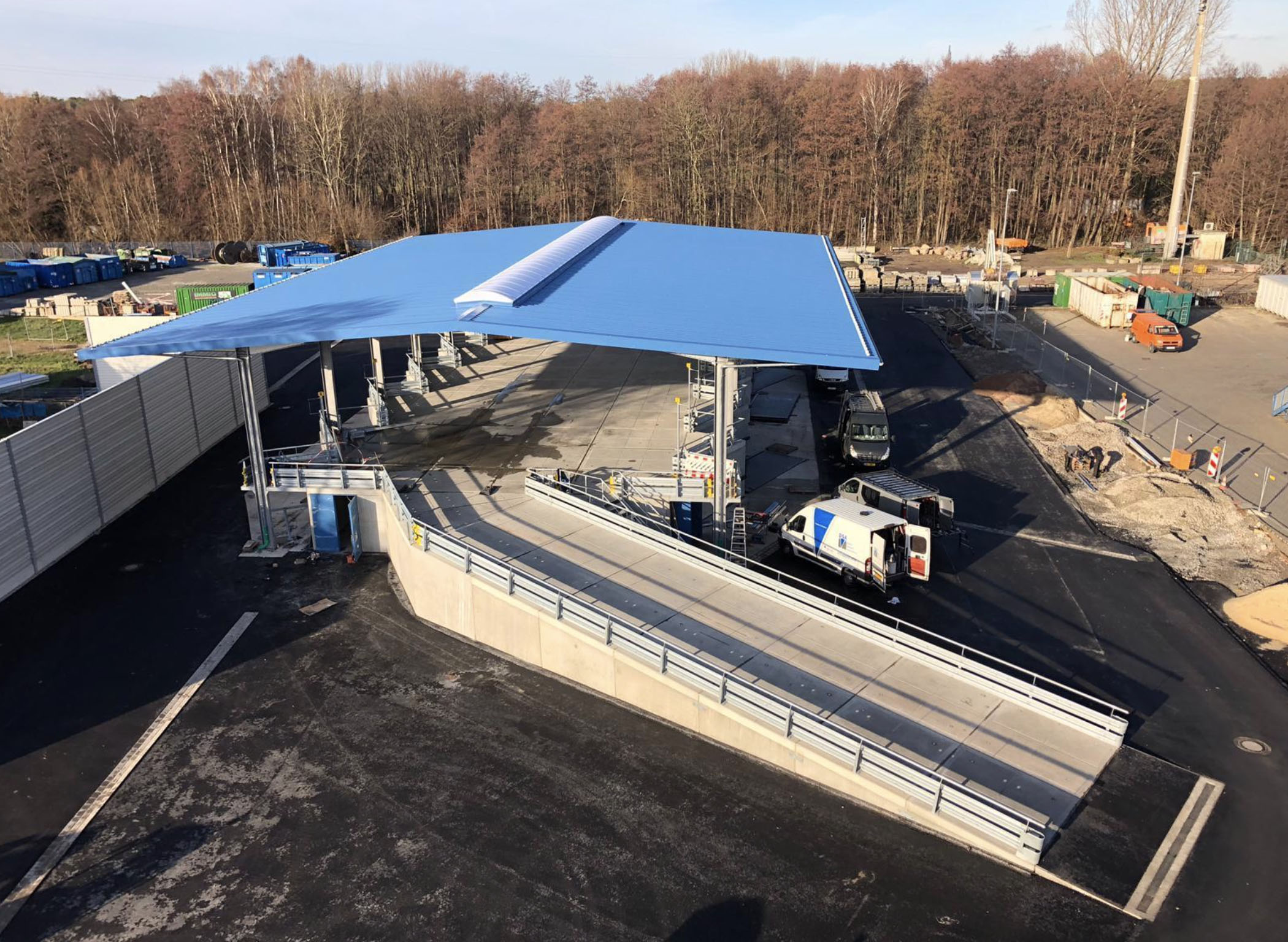 drop off facility
,
Drop off site
,
drop off solution
,
home recycling center
,
Modular solutions
,
Modulo
,
public drop off center
,
public recycling center
,
recycling center
,
recycling management consultant
,
recycling platform
,
recycling site
,
recycling station
,
Residential Drop Off
,
Waste Disposal Site
,
Waste Drop Off Locations
,
Waste Transfer Station
Modulo recently completed its new residential and small businesses drop off solution/ recycling center for Paderborn Germany. Immediately after installation, residents started to use the facility. Modulo was involved from start to finish as well as maintenance. Modulo provided consultancy
Hamburg desired a sustainable flexible, multi-functional solution providing them the best lifetime costs performance. The site has heat traced ramps, roofing, and facilitates offices, storage, reuse, and HHW underneath the deck. The site is in compliance with all European and
Modulo has installed a new eco-centre solution in Lemmer, The Netherlands. The site includes hazardous waste. The project was installed within 1 week. The system is replacing the site previously used to accept residential and small business drop off items.
The UpcycleCentre/ Upcycling Centre in Almere is symbolic to what needs to be achieved on National level by 2050. Coming from 350 kg of residual waste production per resident annually Almere City is  currently  at 170 kg of residual waste