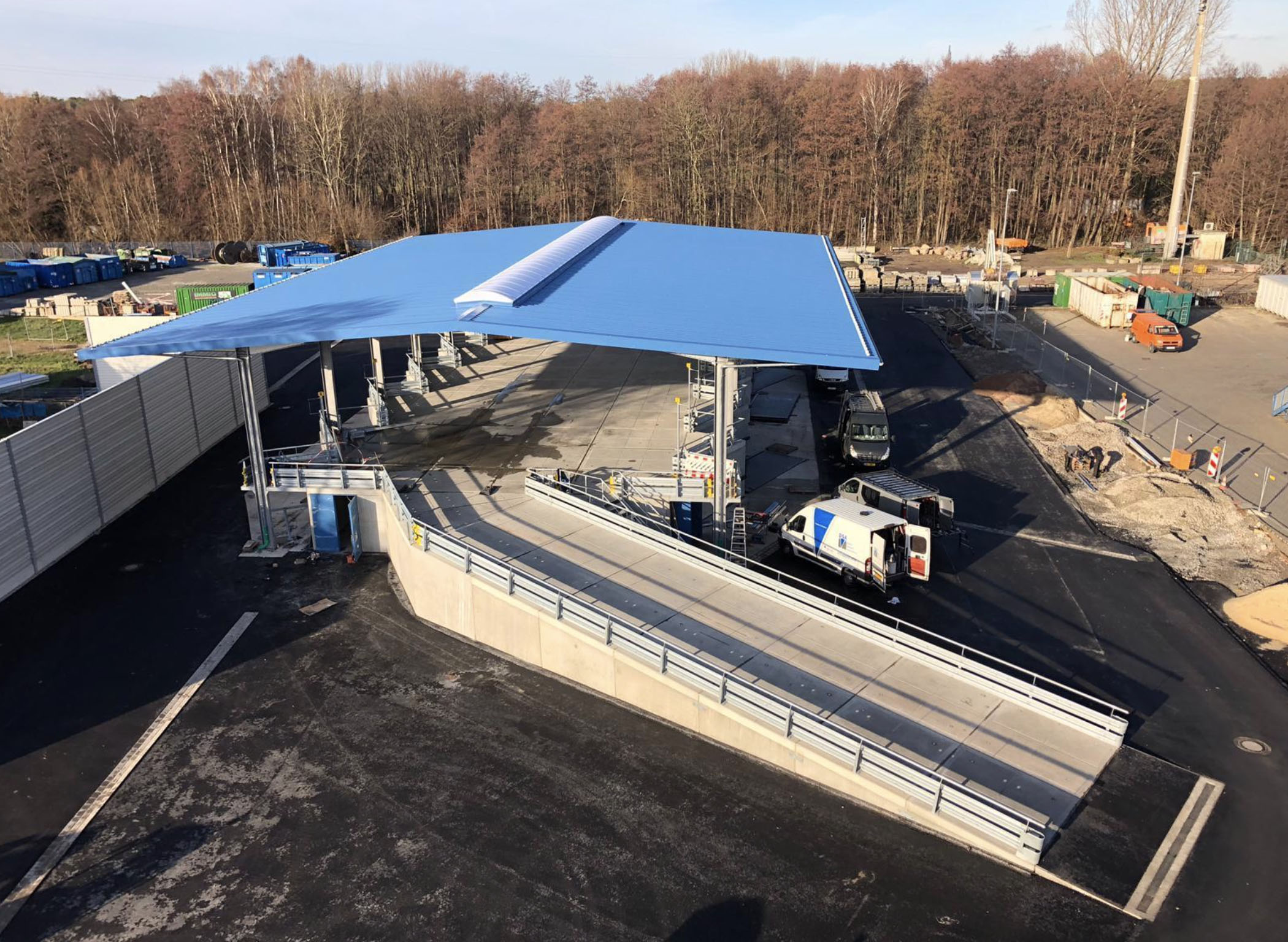 drop off facility
,
Drop off site
,
drop off solution
,
home recycling center
,
Modular solutions
,
Modulo
,
public drop off center
,
public recycling center
,
recycling center
,
recycling management consultant
,
recycling platform
,
recycling site
,
recycling station
,
Residential Drop Off
,
Waste Disposal Site
,
Waste Drop Off Locations
,
Waste Transfer Station
Modulo recently completed its new residential and small businesses drop off solution/ recycling center for Paderborn Germany. Immediately after installation, residents started to use the facility. Modulo was involved from start to finish as well as maintenance. Modulo provided consultancy
The recycling site in Als was the first modular solution in Denmark and was supplied by Modulo concrete. The recycling site, which was officially opened in July 2011, is located in Als and is run by I / S Joint
Guderup recycling site is a good example showing that it is possible with relatively low investment to get an upgraded drop off site turning it into a more modern site, In addition, a very short construction period was established: installation
Modulo has installed a new eco-centre solution in Lemmer, The Netherlands. The site includes hazardous waste. The project was installed within 1 week. The system is replacing the site previously used to accept residential and small business drop off items.
On July 23 Candiac, Quebec selected Modulo to supply and install the patented modular Modulo EcoCentre/ public drop off solution.  The ecocenter will be installed early September 2019, which is less than 2 months after the contract award. Modulo is steadily
https://www.youtube.com/embed/1yyD1ptUGTo Two days! That is how long it took to install this  Modulo solution in Papendrecht, The Netherlands. Modulo just completed installation of one of its solutions ( 80 modular elements) in just 2 days!  The installation occurred in Papendrecht, The Netherlands.
A new approach to recycling depots